2019 edition of the ClearBox Consulting SharePoint intranets in-a-box report
2018-11-17
REPORT UPDATE: Version 4.1.1 of the 2019 edition includes some updates to screenshots, links, and notes that LiveTiles purchased Wizdom earlier this year. The comparison with the Microsoft roadmap has been updated too, to reflect the most recent releases. If you previously purchased the 2019 report, you will automatically receive a copy of the updated version.
For the third year running, I was part of the review team for Clearbox Consulting's SharePoint intranets-in-box report, which is now available. This latest edition has 600 pages of critical evaluations, buying advice and checklists, all richly illustrated with screenshots. You won't find this information elsewhere, even if you visited every page on the vendor websites. This time around we cover 56 products (39 in detail and 17 in summary).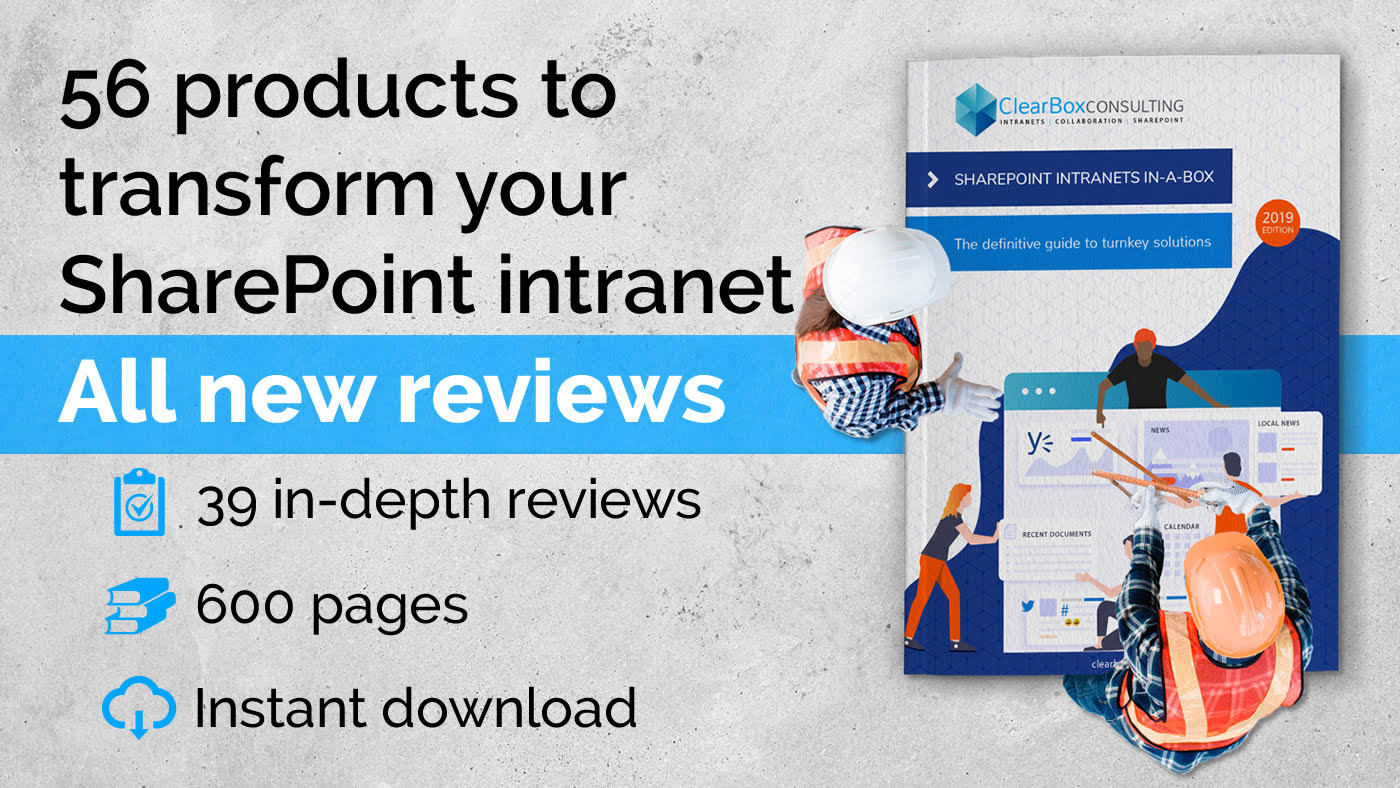 If you're planning a SharePoint intranet then reading this report will ensure you consider all the best options and save weeks of research time.
What's new in this report:
39 products reviewed in depth, eleven reviewed for the first time
8 revised scenarios with new criteria for alignment with communication, hub sites and modern UX
Key facts and details on a further 17 products
A 'voice of the customer' section, giving real-world feedback
The business case for add-on products vs. standard SharePoint
Procurement-friendly tables on vendor profile and product architecture
Updated 'Intranet Choice' lists – signposting for your shortlist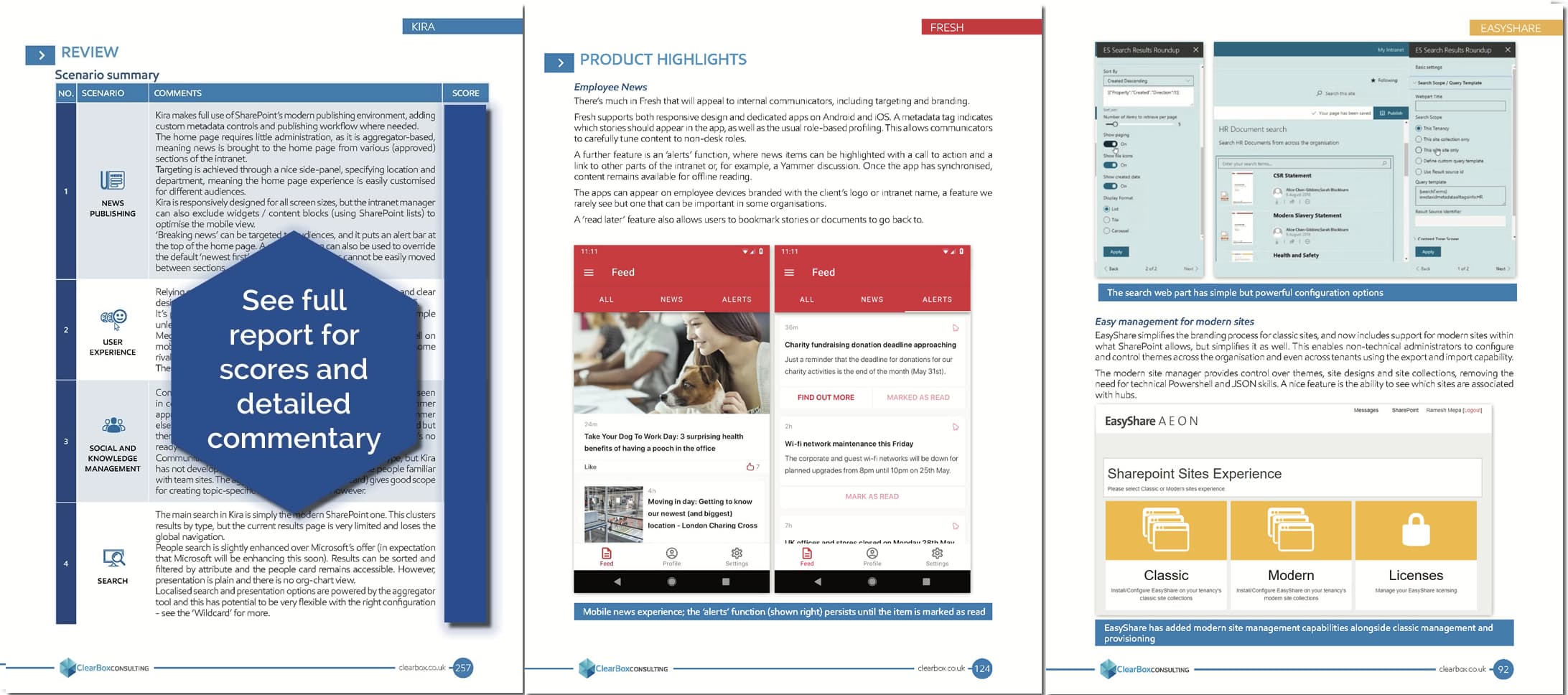 The report costs USD$595 (the payment process will automatically convert this to your local currency).

If you are interested in occasional news about intranet solutions for SharePoint and Office 365, sign up to my Turnkey SharePoint & Office 365 Intranets mailing list.